How many people have been to Paris? A few. I've been lucky enough to go twice and last week was my third time but it was a completely different visit to the other two as I went with my husband and daughter. Visiting somewhere with someone who hasn't been before has a habit of opening your eyes. As Marcel Proust said, 'The only real voyage of discovery consists not in seeing new landscapes, but in having new eyes.'
This visit, I saw Paris through the eyes of my nine year old daughter.
The Eiffel Tower is still as tall (I'm scared heights!).
The Louvre is still as big but the journeys on the Metro became something more as she was in charge of plotting our train travel. I was able to rewrite some memories with fresh eyes.
Is this why we reread books? Perhaps. It's certainly why I read some books more than once, not only to experience that high I know I'll get from a particular book but also to find those parts that speak to me on a new level each time I pick it up.
Some of my favourite books that I've read and reread.
Anything by the wonderful and talented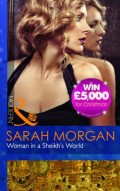 Every time we pick up a new book, who knows what treasures we'll find inside?